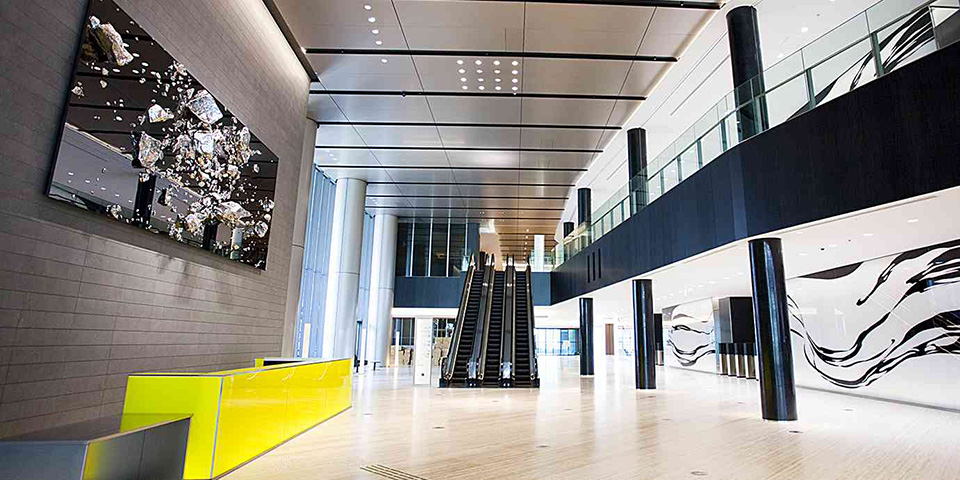 The office of Toranomon Hills Mori Tower, a super high-rise complex tower with 52 stories above ground and a height of 247m, has 30 floors from the 6th to the 35th floor and a total rental area of 30,000 tsubo. Luxury lifestyle hotel "Andaz Tokyo" operated by Hyatt, high-class residences with excellent views and hotel services, conference facilities of international standards, commercial facilities that fully support various urban activities, open space of approximately 6,000 m2, etc. , highly complex functions support the global business of tenant companies.
「虎ノ門ヒルズ ビジネスタワー」は、総貸室面積約96,000㎡の大規模オフィスと、約7,600㎡の商業施設を有する、地上36階建ての複合タワーです。日比谷線「虎ノ門ヒルズ駅」(2020年6月6日開業)や、銀座線「虎ノ門駅」とも地下通路で連結し、1階には空港リムジンバスや都心部と臨海部を結ぶBRT(バス高速輸送システム)も発着可能なバスターミナルも設置。また、4階には大企業の新規事業創発に特化し、様々な 分野のイノベーターが集う、約3,800 ㎡の大規模インキュベーションセンター「ARCH(アーチ)」を開設。日本独自のイノベーションエコシステムの拠点を目指します。
Global business hub
Toranomon is located in the center of the downtown business area. The important infrastructure / circular Route 2 constructed by Tokyo will dramatically improve access to the internationalized Haneda Airport. Toranomon will serve as a "gateway to Tokyo" that welcomes global players, and will be a hub that connects cities around the world with business areas in central Tokyo.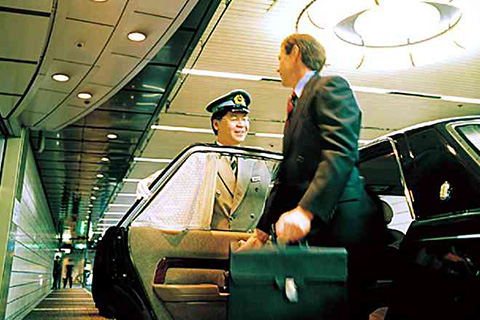 Safe and secure town
"From a city where you can escape to a city where you can escape." Toranomon Hills Mori Tower has high seismic performance with three types of vibration control devices, as well as an emergency generator that can supply power to dedicated parts in an emergency. We also consider business continuity (BCP).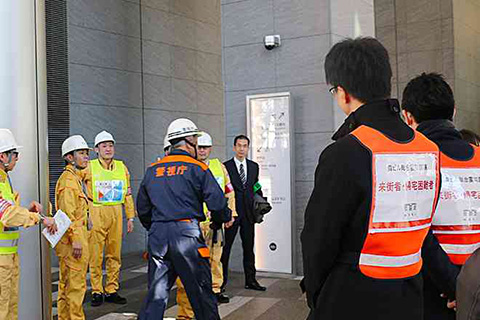 A town where working people interact
The office workers who work here are provided with various services to further enjoy their office life. Events such as a special store service that makes lunch more profitable, futsal tournaments limited to office workers, and golf competitions that encourage interaction between workers are held regularly.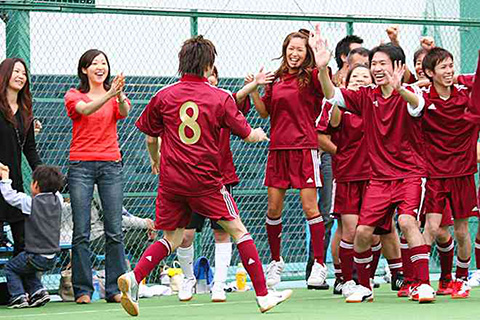 Toranomon Hills expands and evolves into the new international city
「虎ノ門ヒルズ」の隣接地において大規模プロジェクト「虎ノ門ヒルズ ステーションタワー」が進行中です。日比谷線「虎ノ門ヒルズ駅」を含む一体的な都市づくりを加速し、「虎ノ門ヒルズ」は一気に拡大し、国際水準のオフィス、住宅、ホテル、商業施設、交通インフラなど様々な機能を備えた、真の国際新都心グローバルビジネスセンターへ進化します。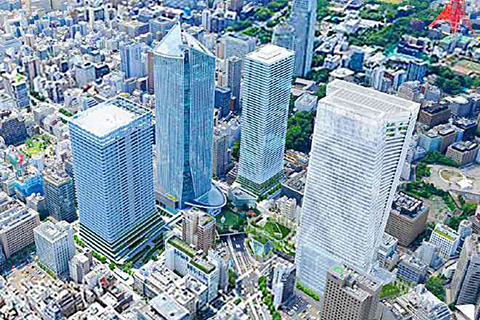 A large-scale office with a total rental area of approximately 96,000 m2
The office floors of the Business Tower occupy the 5th to 36th floors, total leasing area is about 96,000m2, and standard floor renting area is about 3,000m2. A well-shaped pillar-less space with a depth of about 20 m in all directions and a full-height sash from the floor to the ceiling enable a bright and open work space and a flexible office layout to suit your work style.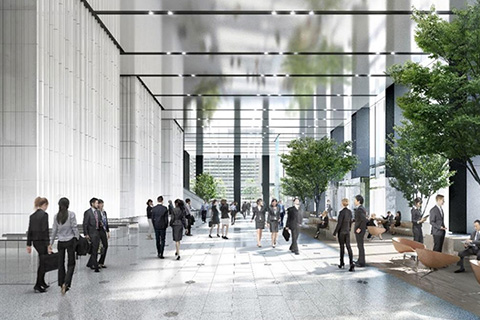 Incubation center "ARCH", the base of Japan's unique innovation ecosystem
On the 4th floor of the business tower, we will open a large-scale membership-based incubation center "ARCH" of approximately 3,800 m2, which is one of the important components of the "Global Business Center".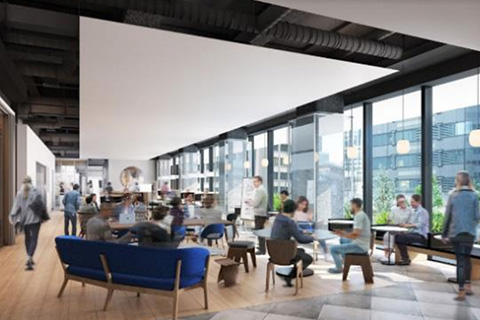 A commercial facility that supports food, clothing and housing for global players
From the first basement floor to the third floor above the business tower, a total of 58 stores (about 7,600 m2) of commercial space will be created to support global players' clothing, food, and living, from food and beverages to product sales and services.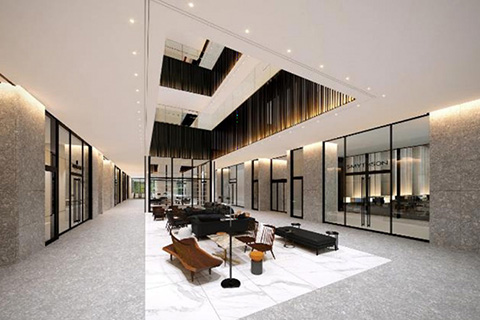 52 stories above ground, 5 below, 1 st floor

Steel structure (column CFT structure, some SC beams)

244,360㎡ (about 74,000 tsubo)

99,160㎡ (about 30,000 tsubo)

22 passengers, 2 emergency
1-17-1, Toranomon, Minato-ku, etc.

36 floors above ground, 3 floors below ground

Offices, stores, business support facilities, etc.

Toranomon 1-chome Area Urban Redevelopment Association

Mori Building Co., Ltd. First Class Architect Office

(Exterior) Engenhofen Architects, (Interior) Wonderwall, etc.

Obayashi Corporation, Kinden Co., Ltd., Sanki Industry Co., Ltd., Saikyu Industry Co., Ltd.