Toranomon Hills may cancel or change the upcoming events to prevent the spread of new coronavirus and other infections. Please check the event organizer's website regarding the event. We would appreciate your understanding and cooperation.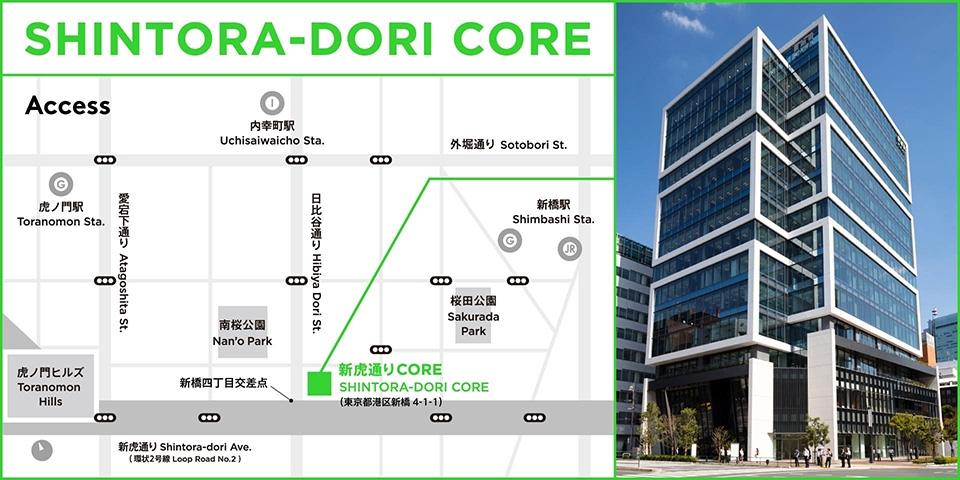 Located at the intersection of Shintora-dori Avenue and Hibiya-dori, SHINTORA-DORI CORE is an office, store and event that was born as the first project to realize the integration and reorganization of blocks on the new symbol street Shintora-dori Avenue in Tokyo. It is a complex facility consisting of spaces.
Commonly known as "Shintora-dori Avenue" that connects Shinbashi and Toranomon on the Loop Line 2 that opened in March 2014. Positioned as part of the road connecting the Olympic Village and the stadium during the 2021 Tokyo Olympic and Paralympic Games, it is a new symbol street in Tokyo with tree-lined trees, wide pavements and bicycle paths. Wide roads along the sidewalks are designated as streetscape regeneration areas based on the "Ordinance for Promotion of Fashionable Townscapes in Tokyo".