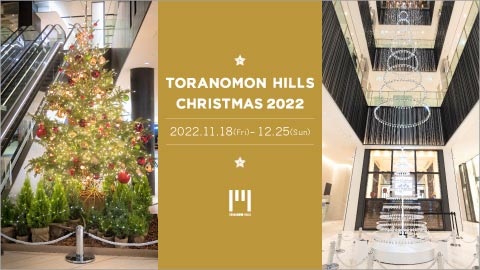 This year too, the Christmas season will be colored at Mori Tower and Business Tower.
Mori Tower welcomes you with Christmas decorations that make use of living trees that give you a sense of the warmth of nature.
Crystal stones rain down from the ceiling of the business tower like crystals of light, creating a sophisticated and elegant Christmas mood.
Please enjoy Toranomon Hills only for this time when the individuality of the two buildings shines.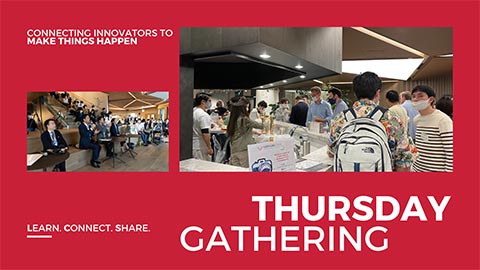 Venture Café Tokyo is an innovation community that operates in nine cities around the world as a sister organization of the Cambridge Innovation Center (CIC), one of the world's largest innovation creation organizations. Our main program, "Thursday Gathering," Toranomon Hills Business Tower 15F CIC Tokyo. Through sessions by various innovators and workshops to accelerate innovation, participants can gain learning and expand the network by leveraging the co-experiences gained there. Please feel free to join us.
Toranomon Hills Event Space