From the 172 houses on the 37th to 46th floors, you can enjoy a fascinating view of central Tokyo such as Tokyo Tower, Rainbow Bridge, Tokyo Sky Tree, and the greenery of the Imperial Palace.
A spacious living space that does not seem like the city center, a superb view, and staff with hospitality. We propose a lifestyle where you can fully enjoy the charm of Tokyo.
The charm of Toranomon Hills Residence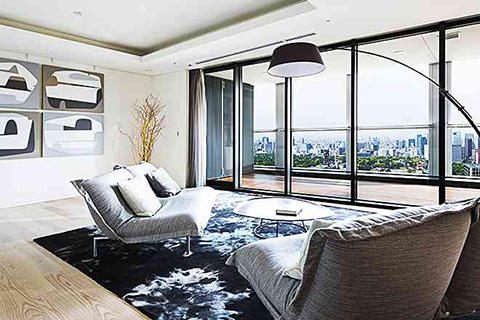 オールフローリングの1ベッドルームから、リビングダイニングより都心を一望できる3ベッドルームまで、多彩な間取りを揃えています。高層ならではの眺望に加え、上質なデザインと快適な空間が魅力です。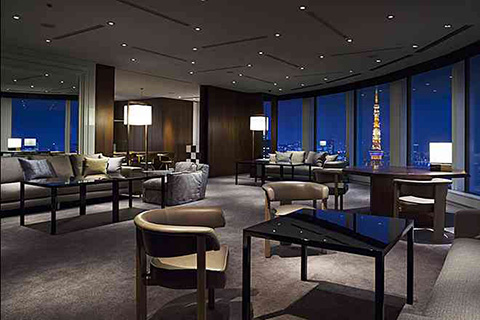 The panorama lounge on the 37th floor offers a great view of the city and the vast sky below. The design is supervised by Tony Chi & Associates as well as the rooms and restaurants of "Andaz Tokyo". Since it also has a kitchen, you can use it as an extension of your living room at parties.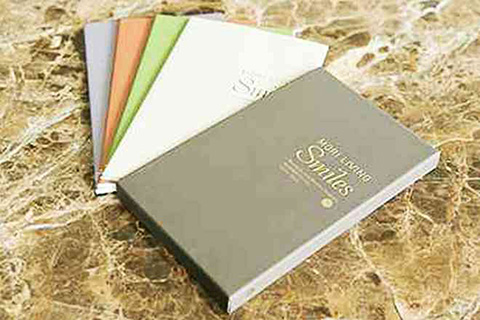 If you live in MORI LIVING, you can enjoy special discounts and special benefits such as special discounts and services at various facilities and stores such as Roppongi Hills, Omotesando Hills, and Toranomon Hills Are available.
* This service is limited to those who live in MORI LIVING.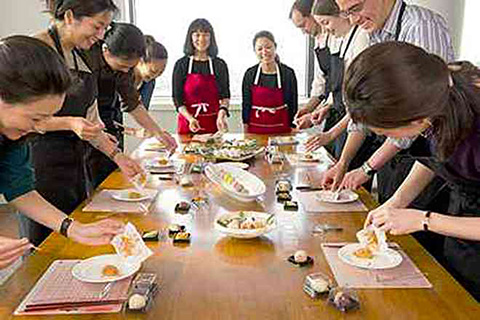 MORI LIVING holds various residents-only events every month. Music, cinema, art, golf, wine, cooking classes, cultural sessions where you can experience Japanese culture, events for children. In addition, luxury brands in Roppongi Hills and Omotesando Hills sometimes hold fashion shows and receptions just for residents.
* This service is limited to those who live in MORI LIVING.
Toranomon Hills Residence

37th floor-46th floor
37th floor lounge
1st floor entrance, lobby

Tony Chee Associates (common area)