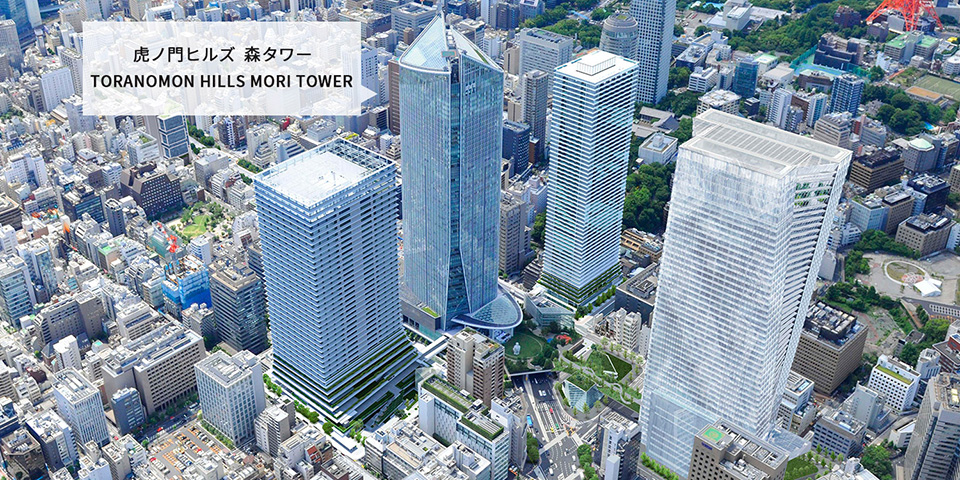 52 stories above ground, 247m high super high-rise compound tower
"Toranomon Hills Mori Tower" is a symbolic project in which the Tokyo Metropolitan Government promotes the attraction of foreign companies to the "Asia Headquarters Special Zone", which is a symbolic project in which the Tokyo Metropolitan Government cooperates with the circular line No. 2 by utilizing the multi-level road system. Located
Japan's first lifestyle hotel "Andaz Tokyo", office with the highest specs, an international standard residence where you can use hotel services with an excellent view, large-scale conference facilities, and commerce that supports various urban activities to the maximum extent. The facility consists of an open space of approximately 6,000 m².
Recognized as a new landmark representing Tokyo, and five years after its opening, offices, hotels, and residences are in full operation. In addition, we hold many events such as the open space above Loop Line 2 and the surrounding area utilizing the space inside the building, creating new attractions and liveliness in the area as a new landmark representing Tokyo.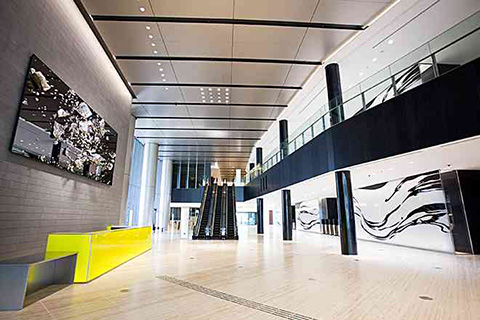 An office with a total rental area of 30,000 tsubo that occupies 30 floors from the 6th floor to the 35th floor. The standard floor rented room is a highly flexible and comfortable work space that realizes a pillar-less space of approximately 1,000 tsubo and a ceiling height of 2.8 m.
The location with 6 stations and 11 routes allows easy access to Haneda Airport, making it an ideal base for global business. Wi-Fi is provided in the common areas of the building and the exterior to support the rich working styles of office workers. In addition to high seismic performance, we have also taken into consideration business continuity (BCP) by providing an emergency generator. It has excellent environmental performance and has obtained the highest rank "S" in "CASBEE".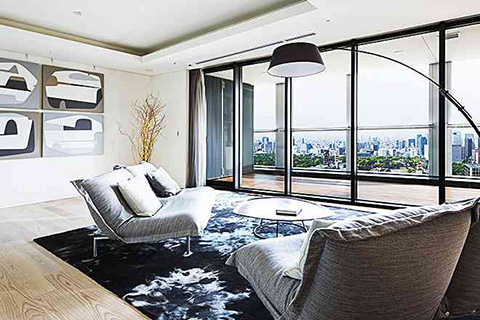 From the 172 houses on the 37th floor to the 46th floor, you can enjoy a fascinating view of central Tokyo such as Tokyo Tower, Rainbow Bridge, Tokyo Sky Tree, and the greenery of the Imperial Palace. You can also use the hotel service linked with "Andaz Tokyo". A spacious living space that does not seem like the city center, a superb view, and staff with hospitality. We propose a lifestyle where you can fully enjoy the charm of Tokyo.
1-23-1 Toranomon, Minato-ku, Tokyo

Offices, houses, hotels, stores, conferences, parking lots

52 floors above ground / 5 basements, 1st floor

S type (some SRC type, RC type)