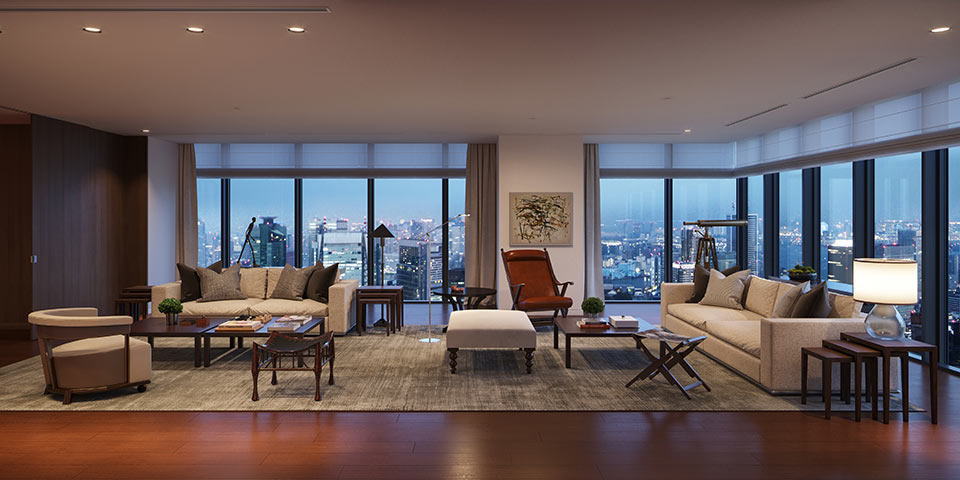 Toranomon Hills Residential Tower is a global level residential project. It will be a 54-story building with a total floor area of approximately 121,000 m² and approximately 550 residential units. As a result, the total number of residential units in Toranomon Hills will be approximately 720 units, including 172 units in Toranomon Hills Residence.
The exterior was designed to integrate with Toranomon Hills Business Tower while respecting the presence of the existing Toranomon Hills Mori Tower. As the pinnacle of Mori Building's luxury housing brand "MORI LIVING" series, it offers a home unique to mature Japan with a thorough attention to detail. In addition to the membership-based "Hills Spa", a commercial space of approximately 1,000 m² is provided in the lower part, and by connecting it with the commercial spaces of Toranomon Hills Mori Tower and Toranomon Hills Business Tower through the deck, it is a comfortable space in the Toranomon Hills area. and a rich life.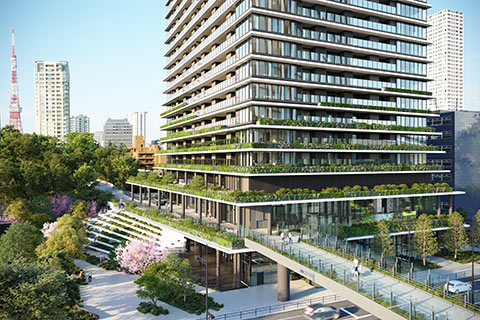 低層部(イメージ)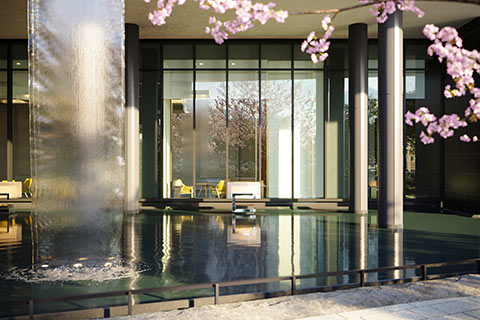 低層部(イメージ)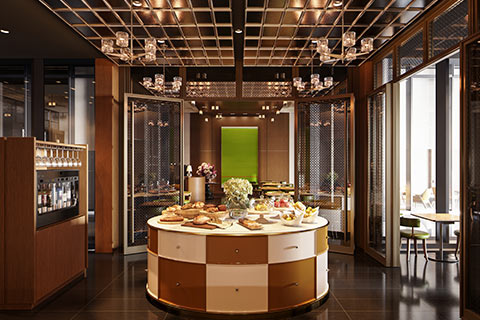 共用部(イメージ)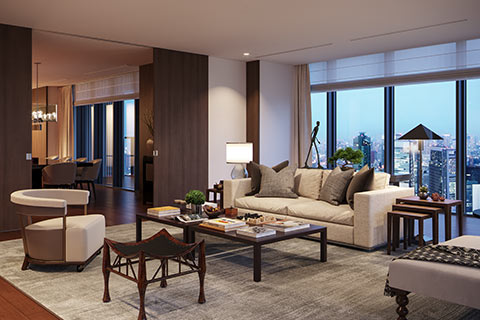 住戸(イメージ)
* All images are images.
Houses, stores, child care support facilities, spas, etc.

54 floors above ground, 4 floors below ground

RC construction (some S construction, SRC construction)

Exterior: Ingenhoven Architects Interior: Tony Chi and others