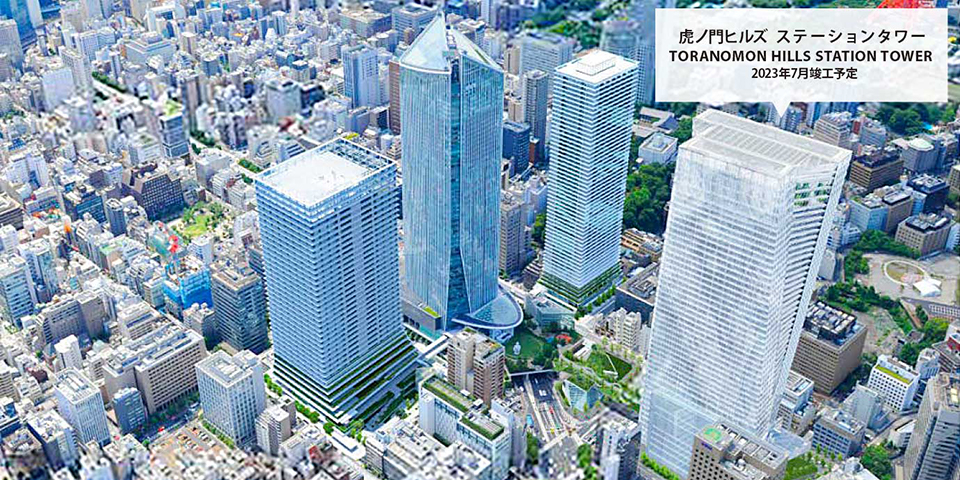 Toranomon Hills Station Tower is a project that will be developed as an urban revitalization model in the future, which will be developed integrally with the new "Toranomon Hills" station* on the Tokyo Metro Hibiya Line.
The super high-rise tower, which has 49 floors above ground and a height of approximately 265m, will be equipped with global-level offices with a standard floor of approximately 1,000 tsubo, commercial facilities integrated with the plaza, and international-standard hotels. At the top, we will place a multifunctional complex with forums, galleries, restaurants, etc. for various business events, aiming to become a hub for new business and innovation.
In addition to the lively open space directly connected to the station, a pedestrian deck on Sakurada-dori will be maintained to realize a multi-layered pedestrian network. It will function as a new transportation hub for the Toranomon area.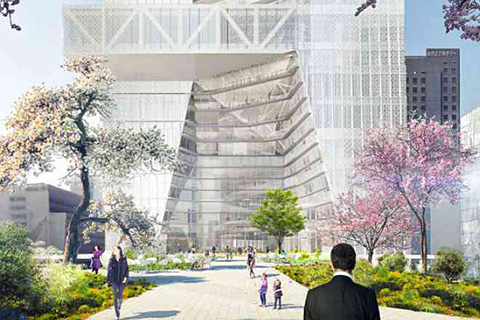 Lower part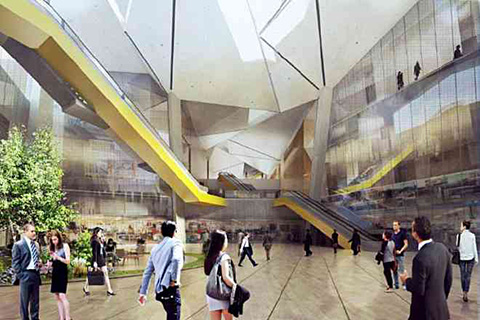 Station square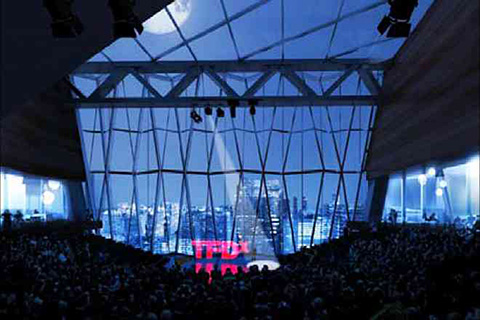 Exchange facility at the top
*Tokyo Metro Hibiya Line New Station "Toranomon Hills" Station
The groundbreaking ceremony was held on February 8, 2016, with the aim of servicing the new "Toranomon Hills" station on the Tokyo Metro Hibiya Line before the 2020 Tokyo Olympics and Paralympics were held, and by the end of 2022. The new station is located near the intersection of National Highway No. 1 and Loop Line No. 2 between Kasumigaseki Station and Kamiyacho Station on the Hibiya Line. It is the first new station on the Tokyo Metro line in about 20 years, and the new station on the Hibiya line is the first in 56 years since Ginza Station and Hibiya Station in 1964.
*All images are images.
Toranomon 1 and 2-chome area urban redevelopment project

Part 1 and 2 Toranomon, Minato-ku, Tokyo

Establishing a preparatory union

Offices, stores, hotels, etc.

RC structure (some S structure, SRC structure)